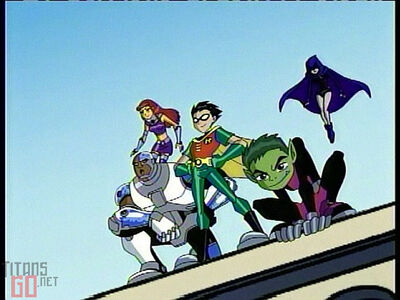 A continuation of the Teen Titans television series with Superboy joining the team.
Reason for Writing
Edit
The main reason for writing this was to allow a chance for Superboy to join the Teen Titans.
Connection
Edit
This fan-fic connects Teen Titans to the DCAU, making the Robin in this Tim Drake.
Season 6: http://www.fanfiction.net/s/5495349/1/Teen_Titans_Season_6
Season 7: http://www.fanfiction.net/s/5674594/1/Teen_Titans_Season_7
Season 8: http://www.fanfiction.net/s/5696222/1/Teen_Titans_Season_8